Kentucky vector county map
Kentucky vector map 200 words. This seems quite difficult, but no problem, I'll try.
So who is the right person in my little webshop? Of course, the one who buys. What can I offer? What everyone else has: a high-quality product that does not need to be repaired afterwards. So this is a Webmercator-projected vector map generated based on the US Census database, on which I did a little post-processing in the Adobe Illustrator application. I deleted the line fragments, checked the border lines and this is how this small file was created. Converting to different formats was no longer difficult. Kentucky state county map available as pdf, wmf, jpg, svg, eps files.
Powerpoint SIMPLE file structure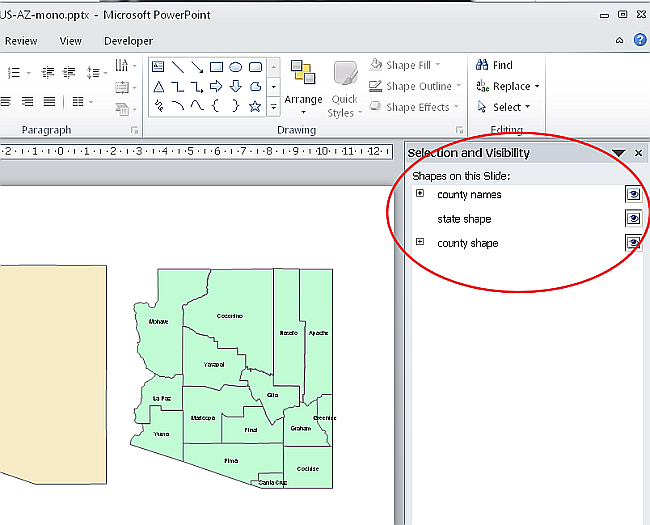 The Kentucky vector county map.ai, pdf, cdr, eps, wmf, eps, pptx, jpg  file in vector format enable the user organise level of structuring of map.
A vector file (ai, pdf) has flexible tools for displaying elements of maps
- you can discrete or arbitrary scaling map
- performing group operation with selected features
- changing the orders of displaying layers
- switching in/off displaying os any layers
- changing attributes of selected object ( recolour, modify outline thick, transparency, symbols)
- adding or changing features of any items, (i.e. font type)
- copying and moving particular shapes
- merging different shapes (i.e. counties)
- adding, removing cartography symbols

For editing ai, pdf file use the most common Adobe Illustrator (version 10 or higher) or CorelDRAW (version 10 or higher). If you don't have Adobe Illustrator or Corel you can choose
free open source Inkscape - 57 MB -(Windows, Mac, Linux platform ) or Scribus (Windows, Mac, Linux (54 MB)